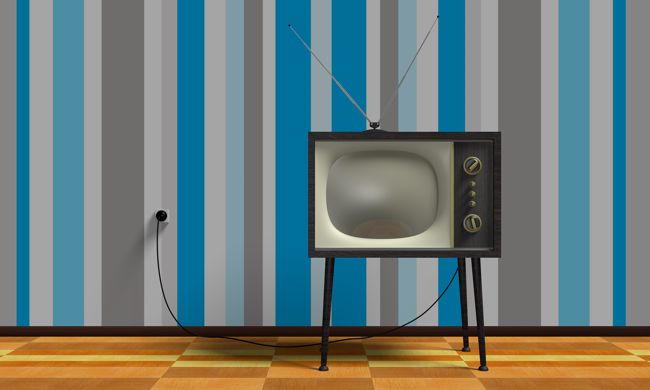 What's up with this TV …
About TV and how I destroyed my relationship with him, the first part
We are somewhere in October 2009 … I'm ashamed of the fact that I do not know exactly the date … so take advantage of the occasion and send a message to Bianca on whatsapp 🙂
He he he… I'm not the only one that does not know exactly, but she tells me that she moved in sometime in December…
So, I was hit in one of the first days (it was the first one???!) when Bianca says to me, just freshly moved to me: listen, know that in the bedroom we sleep together (make love), or we sleep together. Get the TV out of here! Pop!!
Total shock!

Let me explain: until then, TV was a part of my life. I mean … I was coming home and starting the TV. What, is not that normal for everyone? So, to be connected to the news, to see what's going on. Well, I had a level
: I was looking at the "good" news from Antena 3 and Realitatea, not the news at 5 pm (ie 17:00) on ProTV. How cool I thought I was…!
Moreover, I often got something to eat, sometimes even! a shaorma or a double hamburger from a shaorma bistro in Drumul Taberei, to eat on the couch in front of the TV, looking at Antena 3, at some shitty show at 20:00, another at 21:00 and even at Mircea Badea at 23:00. Of course, accompanied by some quality alcohol: a whiskey, a palinca, an expensive and good red wine or even beer …
So … how come somebody tell me to get the TV out of the bedroom? Well, sometimes I was sleeping nice with TV on … and it's normal, right? How many do not do it?
Then … at that time, it was not easy to tell me (me, that is, an important man!!) to do something different than I wanted. But I was in love and … heh, what does not man do when he's in love ?! I'll tell you: take the TV out of the bedroom !!
And so it begins my life without TV … At first, without him in the bedroom. And things are getting harder: I really want to see your favorite shows !! Did you understand?? How do I miss the cute Badea … (do not throw stones, please! We all made big mistakes at one time plus … as though … before 2009 Badea seemed more normal to me, or I was getting stuck with the bollocks). I sit and look at TV in the living room on the couch. Do I fall asleep, like a cute guy, during the show? Yes 😀 Then she comes up to the head of the stairs after a while: come on, baby, stop the TV (I mean the computer with the TV tuner in it) and come to bed. I get up, I'm going. There was something else in my mind … how nice would be with my TV in the bedroom now ?! I did not have to do any of these…
And so here are some beautiful months. I easily detach myself from the desire to follow Badea & company and I prefer to sleep again in bed in the bedroom 🙂
And I get somewhere in June 2010 (again, I'm not sure of date) to go to the cable TV company to ask them to cancel my contract !! The lady from the office is looking at me: this guy has gone crazy! The big problem was, for them, that I had a signal amplifier in my yard from where two more neighbors were receiving the TV signal. Yes, I had no thought to ask for anything, so everything was solved easy and beautiful. 😉
After that I start to wake up: wow !! How much free time I have now !!!!!! WOW !!!! It almost seems to me that I have been reborn! You laugh, if you want: that's when you get rid of such a habit.
I started to see there are other things in life, like documenting on Youtube, books (but do not imagine that I was seriously starting to read, I had other things to do – grills and alcohol, among others – but for them I have separate episodes), etc.
Dear fully,
Sebastian
September 14, 2018, Red
P.S. Now that I look back, I realize that that was the environment I was living in. Why should I be upset about that ?! Even if there are a lot of motives… but to get to a point, you pass, don't you?, through other intermediate moments. I will write to you in the second episode about all of this 😉