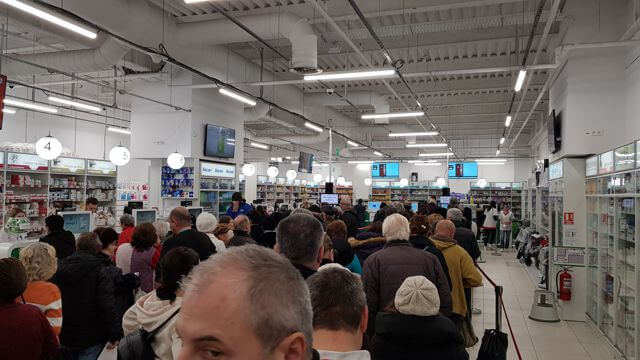 At the pharmacy
Today I had some unprecedented experience. I would not have left the house if I didn't plan to make Catalina a surprise and buy a very nice bag that we saw together a few days ago when I was at the Baneasa Mall, not to say that my mother and Delia asked me to bring them a few things. We go to Massa !!! 🙂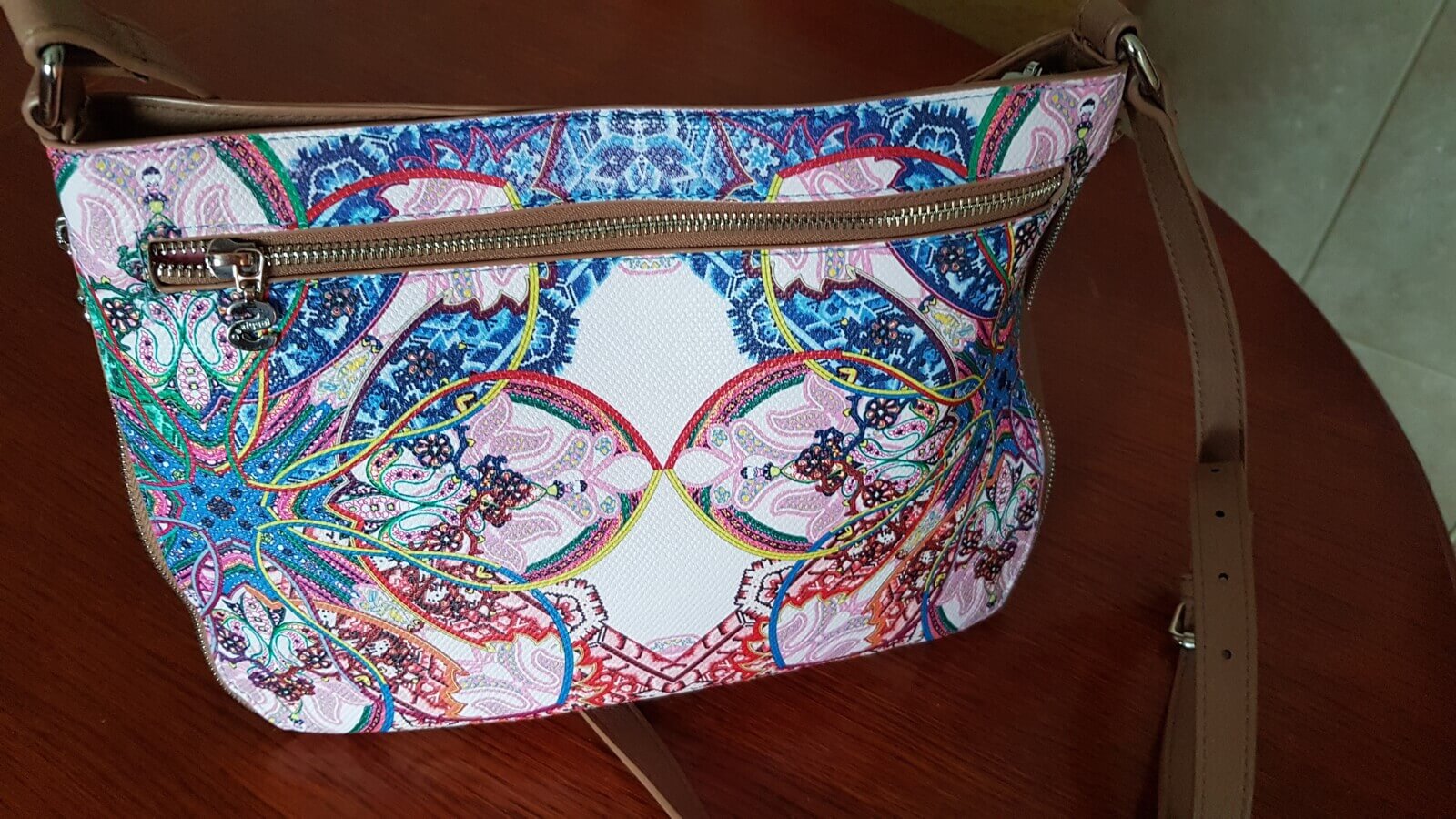 So I'm relaxed in my car and heading for the city: the first stop is at the AFI store for the bag. A little busy on the road at some intersections, but they quickly reach the mall, park, buy and go back to the car, go. Fast and efficient, as I intended.
I plan to get home quickly, to get the job done: I promised to load at least some health products (yes, she has a site selling some products like herbal extracts, essential oils, etc.) on a site a partner with whom he has just signed a contract.
… at the exit of the mall, at the barrier, the first surprise: I'm a little defocused so I wake up to let go immediately after the car ahead, not presenting the exit ticket. Buff !!! Sudden brake, the barrier almost customizes my windshield !! : D Fortunately, the system is intelligent: in the last second it rises. I stop, I look at the surveillance room next to the barrier: the lights around the room are red. I say to myself: "These are my followers if I go out like that!": Twisted:. There's nobody behind me, so I'm back, I get the ticket, the barrier is up and I, like any normal driver in the parking lot.
Continue with a stop at the grocery store across the street: superfooded, has all kinds of super healthy stuff and prices are super good.
Then continue to Plaza Romania, where, as I approach you, I find that the universe tells me it's not a good idea to stop. I still have only Coenzyme Q10 for mother, 2 cans. I go into the parking lot – cluttered like a hell! I stop for 10-15 seconds to cross the opposite and wake up with a car on the right that goes out of the parking lot directly to me. Claxone, stop in time – fortunately … I start again as I see the guy on the other car talking on the phone. Everywhere, full parking. I'm leaving it somewhere in the way, near some parking places blocked by some pallets bound with marking tape between them. I put the paper with my phone number on it: I can not stand for more than 5-10 minutes.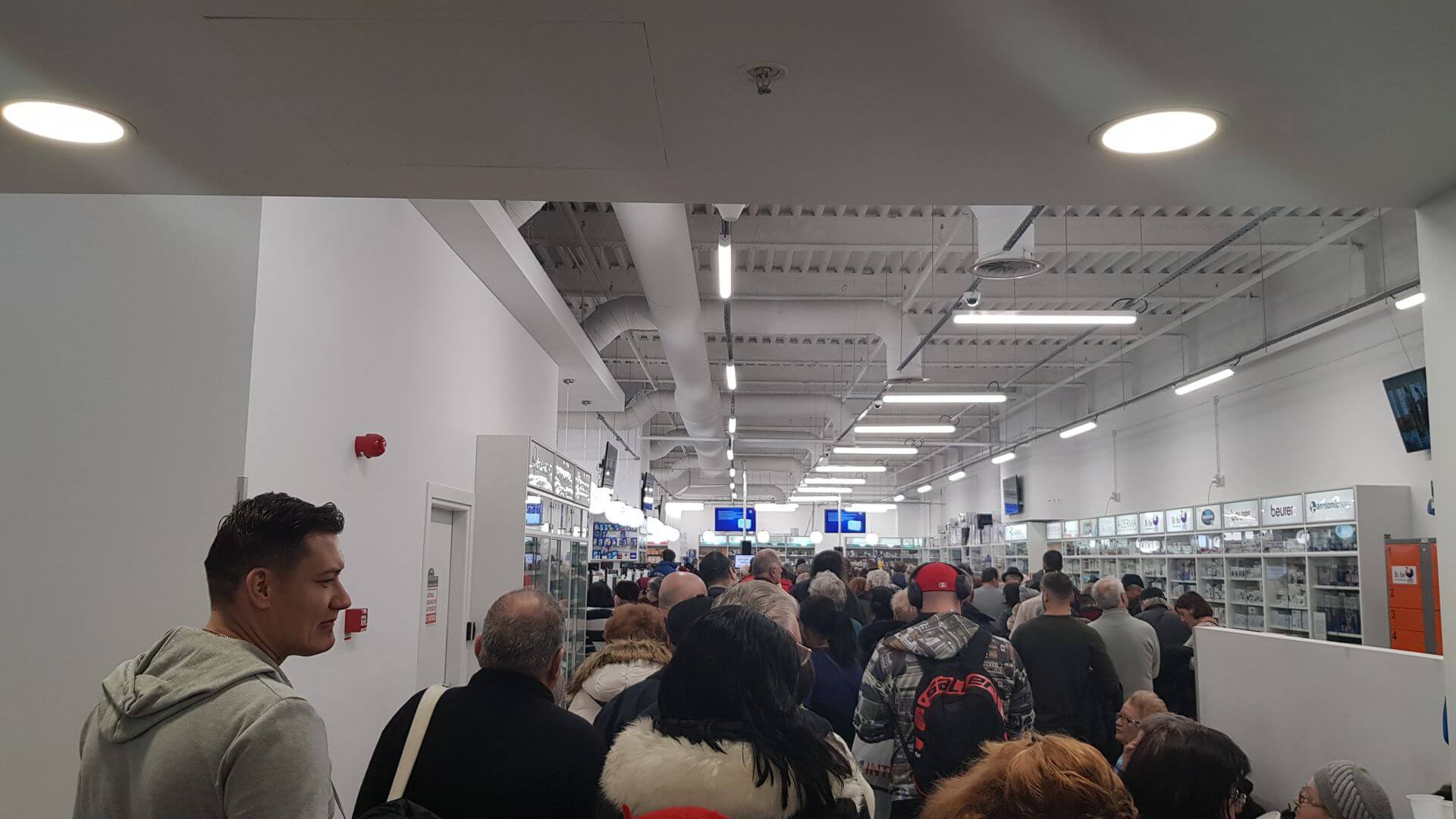 Waiting in line at the pharmacy …
Go into the mall and go straight to the pharmacy: a lot of people are already seeing the pharmacy lobby. Hmm … what else can that be? I go in and start wondering: there are over 100 people in the pharmacy, as I estimate. Look at you too! Another sign that I should not stay.
I'm stubborn … I'm putting myself with drugs without compensation: there are 16 homes in total, maybe it's going fast.
I'm calling to see what she's doing: she's home in 20 minutes. Phew !!! I give my mother the picture on whatsapp, maybe she is pity: D Da 'where: after he hates me a little tells me that he prepares strawberries (vegan, obviously;)) for us.
Okay, so I'm stuck here, I say. I'll get a good job then: Check out the changes made by Cosmin, our IT, LIFE, and I answer them. I'm going through tens of minutes.
I finish with LIFE and, having nothing to do, I study people around me: almost everyone is over 40, most of them seem to be retired. People sad … without a smile on their face. And sick. The row of compensated drugs is much higher than the one I'm staying with. Pfff !!! How is it going to get you to depend on drugs every month. : Cry: And stay so, every month, to buy them cheaper. I would go but I already have about 45 minutes and as if I were not going to look for coenzyme through other natural stores: they usually do not exactly what I want and if they certainly are more expensive.
I do not recognize myself: after an hour of waiting, I have already beaten a beard about 2-3 times. I look again in the face: no chance to leave earlier than half an hour.
After an hour and a 5 minutes, the rescue phone arrives: a guy calls me that he's going to load some debris and maybe he can mess up my car. ETA: 10 minutes. I look in the face: I still have a state about 20-25 minutes as a pop!
This time, after so many signs sent by the universe, I decide and go! : D Before I took another picture, not the other: the tails were rumbling !!
I get in the car not before I thank the man for kindness, I use all my acquired skills and manage to get out of the car park and stop at the first natural store I knew at the Veterans.
Here, two young people (around 20, 20 and a bit) have a small dilemma: what to buy to escape the cold faster. The vendor recommends a flu shot, which he decides to take: "I really want to get cold, I'm sick," she says. I feel like I can help: "If you want to get rid of cold then you do not eat any sugar anymore." She turns to me: "Seriously?" I really see them both so they resume: "Yes, it is important . The white cells, which are part of the immune system, feed on sugar if you eat. Forget about viruses and bacteria. " To whom he: "Hear! And me, who last week I ate a bunch of sweets! ". And it starts to deceive: candy, croissant …
"Thank you," he says. "I will remember!"
I look at them and smile broadly. "Dearfully!". I would have left a business card / leaflet about LIFE if it had already been done.
What difference of attitude to those in the earlier pharmacy. How open! I'm pleased. That's how I started: being totally open and eager for me to be healthy again.
Of course I was waiting for the last two boxes of coenzyme, of what I wanted: D !!!
Dearfully,
Sebastian
January 18, 2019, on a plane to Bologna
P.S. Earlier, when I passed passports, I was talking to Cătă: three years I changed CI. Strange is that although 7 years have passed, I look much better than when I did it. Strange … for others. It's no longer for me! 😉
She confirms: "You look much better, not just better!" All right, I say, I can only go on!