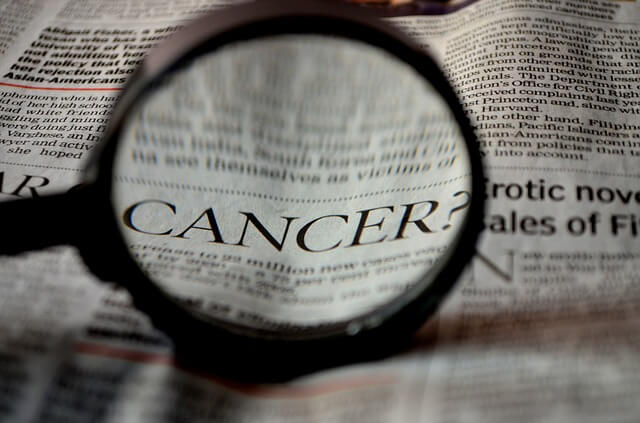 The cancer! – first part
In December 2010, my dad got sick. He was 58 years old to 59. He went to hospital with mechanical jaundice and they've took extra evidence: he was suspected of liver cancer. I believe he had somewhere over 120 kg and 172 cm high. I know, it's very much 🙁 He always liked to eat a lot and remember a picture of him since he had been in the army: even then he was a little … fulfilled 😀
Then, over the years, his weight was constantly over 100 kg… But after 2002, when he returned to the country, he moved to the grandparents' house – the house of his parents I was talking about here – and even ate more. The grandmother was still alive when he moved, then he stayed there. The food he liked was meat, sweets, pickles, things fried in oil, eggs, milk, cheese…
Then it was his mental state: after returning to the country, he realized that my mother would not return to him. They had been divorced for a long time, but now he had just come to see that. And he did not like it too much…
It is certain that in January 2011 they diagnosed him with liver cancer. The doctors told Geta that it is preferable not to tell him that it was cancer, but a tumor and that it must take medication and surgery. So I was advised and I conformed. 😐 I spoke to a good friend who had a friend doctor at the Floreasca hospital and took him to have the surgery.
Ufff … I realize it's hard to write about it. In fact, the article started (I wrote the first sentence) in the summer and until today I was not able to write anything. But now I feel I'm ready… I want to write!
He was a little bit scared … just like me. But I did not let myself to be seen and anyway, I thought, "here in Bucharest, I am among the best surgeons." I was not wrong, but… after they opened him in surgery, they closed it down. It was not very clear on MRI, but the cancer was spread through the body and the liver was too much affected: it could not pass the surgery. So the recommendation was to go to a chemotherapy treatment at Fundeni Hospital. What did I know then about cancer and chemotherapy?! Nothing. I knew it was a serious illness, and you were back healthy not easy at all. That's about it, in short.
After a recovery period (a few weeks) after the attempted surgery, he started to come to the chemotherapy sessions every three weeks. I was taking him to the hospital in the morning and taking him back in the afternoon. All that time, cytostatic were given. In the hospital, all sorts of sick people. Very sick. He, like most people, had nausea after each chemotherapy session. Increasingly strong from one session to another. It's been 8 years since then, some things are a bit foggy … but I remember that I was not really convinced it was the best solution. So I started reading various articles about cancer. The Internet was full of them – it is now. Many contradictory. Many related to food … and those have all kinds of nuances.
Still, I do not think his doctors give him too much indications of what to eat and what not. Anyway, I do not know how much he respected what they said … Unfortunately, I do not remember exactly what they said then: I have read too much on this subject since then.
What else to say about the advice he got for his psychic status? "Do not be angry" is it? I even read myself some articles about the link between our brain programs and cancer.
But, as practical as I am, I realized relatively quickly that medical science does not know very clearly (or does not want to know … somehow) what are the factors, which are the reasons that trigger cancer, and that's not what they treat with cytostatics. But the effects, that is cancer cells and tumors. It's silly … I'm saying, but that's not all!: cytostatics destroy good cells too. It is a well-known fact. And more, it attacks the immune system. I could not understand anything. I mean: the man is sick and you, as a doctor, administer medications that kills the immune system- what's left functional of it. Moreover, there were different places (articles, studies, etc.) in which they said that some forms were hereditary. Are you for real??!! But reasons, causes, what are they? What caused to my father such a serious illness? Nobody answered me.
Instead, it had passed already had several months of cytostatic treatment and Dad did not seem to be any better. On the contrary, it was worse after every meeting, he had been bleached (59 years old, ok?!), he seemed to be weaker. When I was young (I don't know exactly, until high school or maybe during high school to) we were playing backgammon together. He had taught me and I also liked it. Well, somewhere to the winter of 2011, November maybe, had come to me for the cytostatic treatment the day before. I proposed to play "a backgammon", I hadn't played for many years, and I thought it would cheer him up. "What backgammon, Son, I do not like any blackboard. I feel bad, bad … ". I remember this replica of his … once he'd done it right away. He no longer had a lifetime wish 😥 😥 😥
He had weakened a lot in recent months and began to collect fluid in the abdominal and thoracic area. Pfff … what should I do? What else to do? I had some resveratrol extracts (I read that it is very good) and some supplements. It did not seem to be enough.
I realized then that the "treatment" with the cytostatics did not do well at all. But I was completely confused. "What the hell, are we or not in the 21st century!!" – I was thinking. How is it possible not to know the cause of cancer and how to treat it? I went on, however, to lead him to "treatment". I did not know what else to do, and about other methods of treatment, alternative medicine, something… I was not really convinced. And it was, then, I think, more comfortable… So I actually realized I did not understand the subject 😯 well.
So he took another two or three chemotherapy sessions, and sometime in mid-February when he came for the next session, the doctor called me and said he was too weak and could not do chemotherapy anymore. And he sent me with him to another recovery hospital. St. Luca's Chronic Illness Hospital. What talent we have to give hospitals the names of saints … maybe who knows …
They boarded him on the spot. There was a ghost left of him, so weakened he was. He lived for a week … Over another month he would have been 60 years old 😥 !
That caused me a shock. I was somewhat dazed at that moment, I said, "It's not good!", I realized I did not feel good either – as I felt 10 years ago – and I started to make changes in my nourishment. And in alcohol consumption. And many other changes, though the most important – I realized later – was related to how do I think…
One year before, when chemotherapy began, I was about 87 kilos. From that moment on, it took me seven years to get to 67 kg again and an ideal health …
Terms:
These are my experiences related to cancer. I have never had this disease, nor will I have it. I have my reasons for saying this (with or without arrogance 😛 ).
Dear fully!
Sebastian
December 15, 2018, Red