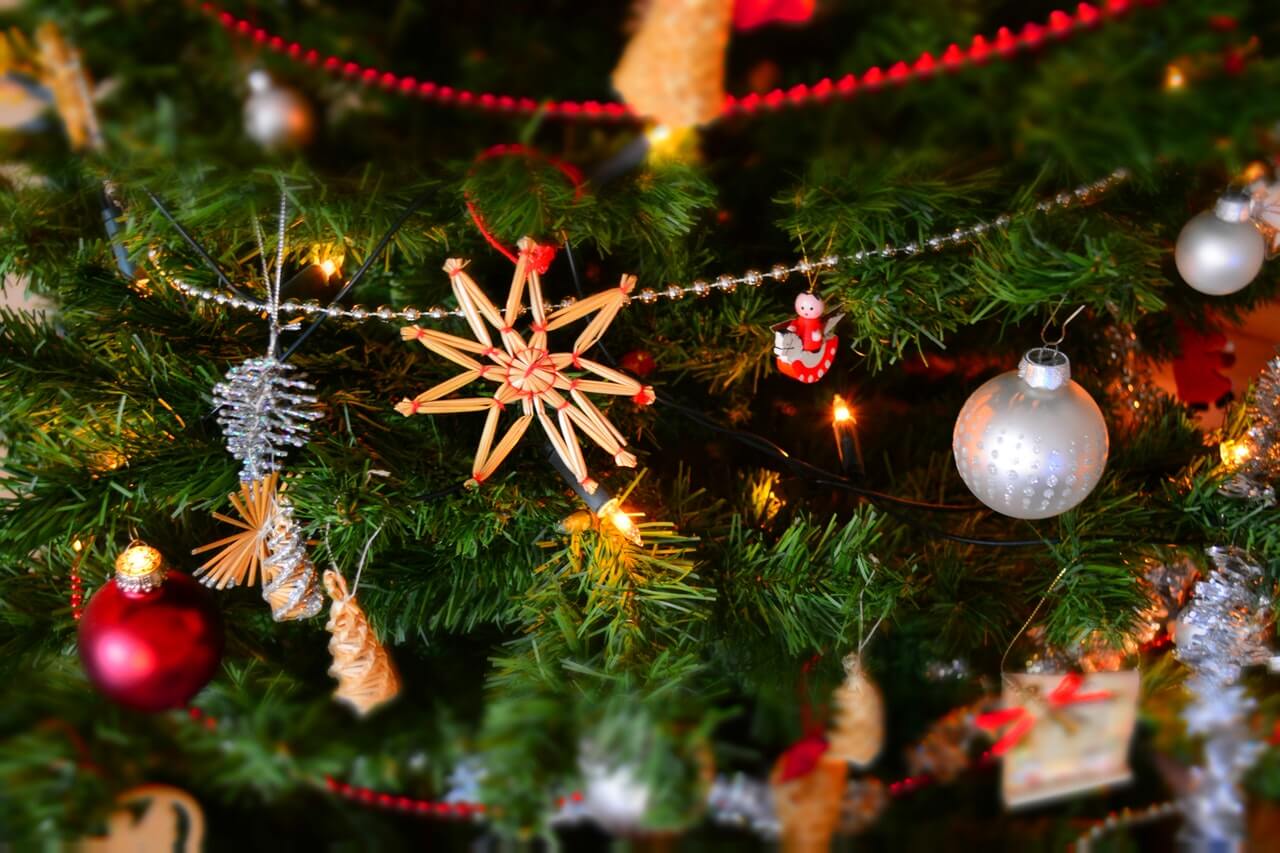 Winter holidays
Christmas
You already know that I was born in Moldova and I started my life in a traditional family … I enjoyed when I was I kid of the arrival of Santa Claus – or "Moș Gerilă"! Yes, as though it had begun with "Moș Gerilă": the Communists decided that that's the name of Santa Claus. Not too much, so to speak, because at the age of 4 or 5 (even my mother does not know exactly): I immediately realized that my dad dressed in a costume of Santa: "Mother, that's it Dad! "- reminds me my mother – and then I started blowing his beard. I recognized him by the voice, as she reminds me. So the spell was broke quickly 🙂 🙂 🙂
That does not mean I did not like it anymore: I knew I would get gifts, I would eat the candy from the Christmas tree, leaving the paper swollen back in place as if they were still there and that I'm going for "trick or treat" custom through Grozaveşti (usually), my mother's village of childhood. Our cousins, Mihaela, Mioara and Emi, the children of our mother's older sister, lived there, with whom we very well understood, so together with Cristi, my brother, we often spent the winter vacation at them.
However, ever since I got the point about Santa, I wondered why I do not receive such gifts directly from my mother and father. That's who I am, practical! 🙂 I understood that the story of the old man is somehow related to the birth of "Our Lord Jesus Christ" and that did not seem so interesting to me.
I did not really go to the church for the ceremony – I was not a fan of that, then I think the cold temperature saved my anyway.
Besides the Christmas tree candies, we enjoyed other sweets of all kinds that our mother bought or made. Of course, the "cozonaci" (special pancakes for Christmas) were in power !! The food I started to like a lot later on, and when I was 16 years old, the wine was added to this. Red, from country, that was abundant and free: everyone was making it. And most of my high school colleagues were drinking more or less.
Food was a part of this celebration, including "the sacrifice" of the pig. Usually a few days before Christmas we were going to Trifesti, to my father's grandparents, where we were killing one or both pigs raised by them over the year. Pig, the poor, he was screaming as much he could do it, so that does not matter at all. Nobody cared about it. So, without exception, I had Christmas dumplings, pig skin, "caltaboş", sausage, "piftie" (another Romanian pork specialty :P), minced meat rolled in cabbage, grilled pork, all kinds made from pork. Plus boeuf salad – this was beef. And that all means a lot of preparations. My mother was working, poor mother, for at least two days. We helped her when we grew up with cleanliness in the house and what she needed, what she had not bought yet.
And then we were eating like crazy: how to eat one or two dishes. On the Christmas table there were all!!! And that's how it was since I know myself. On TV, the same. Everywhere: "… we wish you to have a lot of food on the table…" as if the end of the world came. The "trick or treat", too, had the "wonderful" wish.
And we were eating! We were drinking too! Beautiful life!!! 😀
Let's not forget: Christmas was made in the family! That's a rule! And the feeding continued on 26, both in the morning and in the evening, as the fridge was full.
Time passed, I got to college, and then I started my work. Already Christmas was no longer in the family – not in the childhood format. My father got a few holidays in Israel (worked for a few years there), my mother in Italy, and I got married (in 2002). So I spent the Christmas four years with my parents in law in Bucharest. The same habits, except the part with the pig, that we bought it. In other years I spent the Christmas at Bacau, at Seba Jr. Or with Bianca at her parents. Format, unchanged. Lots of food, drink the same. What appeared extra at some point was the club party. That's nice, to be fun!
That's until 2014, when we've spent Christmas at Borovets, skiing. Breaking of rules :D. I mean, without all that food? Ehe…yes! I was already in the period when I was working to reduce my weight. I think I was already about 74 kg  and I was determined to keep my trend. To get to 72 kg… I was thinking then. Plus, I did not want to eat meat too often, but, like that, once a month or two. So the Christmas table was a more normal one at a Mexican restaurant in Borovets. No pork, no snacks, no minced meat rolled in cabbage!!
From here, however, until the next Christmas, things have changed really drastically. In 2015 I decided to completely give up meat / milk / cheese / eggs. It happened the day before Easter … so to be weird for real 😀 In fact, I was in some big changes anyway. I have been meditating for some time now, and I have changed many of my principles of life. Not just those about food ;)!
By the way: Still some people is asking me even now, if I removed the fish from my meal, as if the fish is some vegetable !!! YES!!!, also the fish !!! Hahahahaha!
So, at Christmas, in 2015, I ate normal – that's just what I needed for a day! : mrgreen: And just vegetarian food, without any animal protein, even though everyone around me was drowning in the food. I was in Bacau, at Seba Jr. Yes, I was different already!
In 2016, Christmas, the same story. Besides, this time, I never drank. Almost nothing – a glass of wine. 😉 I left the drink … !! I was already seen with other eyes. The question: "Well, what are the pleasures of life if you do not eat anything anymore, you do not drink anything?" was the order of the day.
Instead, in 2017 I spent Christmas with Cornelia, who was also from the same bunch of odd people, that is, eating vegetarian. There was something else in the sense that people would not look at me as if I were a freak. And nobody asked me if I wanted to die healthy 😀 Not that I would be in any way bother by the question, ever. 😉
The last Christmas I spent it a few days ago with Catalina at home, and at the Christmas meal I went to her parents and her mother's grandparents who live together with. I didn't had the opportunity to talk (shortly, a couple of times with her mother) so we had enough time to socialize. We felt very good, gifts were shared, but I did not talk about Santa: lol:. I ate only eggplant salad, smashed red beans and vegetables (tomatoes, cucumbers, olives, onions) that we demanded when we were asked what we wanted. Super!!
The rest of the time we've spent together, doing various things and especially speaking a lot about our VIAȚA project 🙂 I did not feel in any way that I miss all the tiring Christmas preparations, all the heavy foods or the habitual drinks.
So I'm thinking now: do I really need Christmas as he is now (in the society)? Do I really need a Santa "generous and good" to offer a gift to someone? Or to feel good? Or to want to be better?
… about what and how to eat, I've already figured out! 😉
Dear fully,
Sebastian
December 31, 2018, Borovets