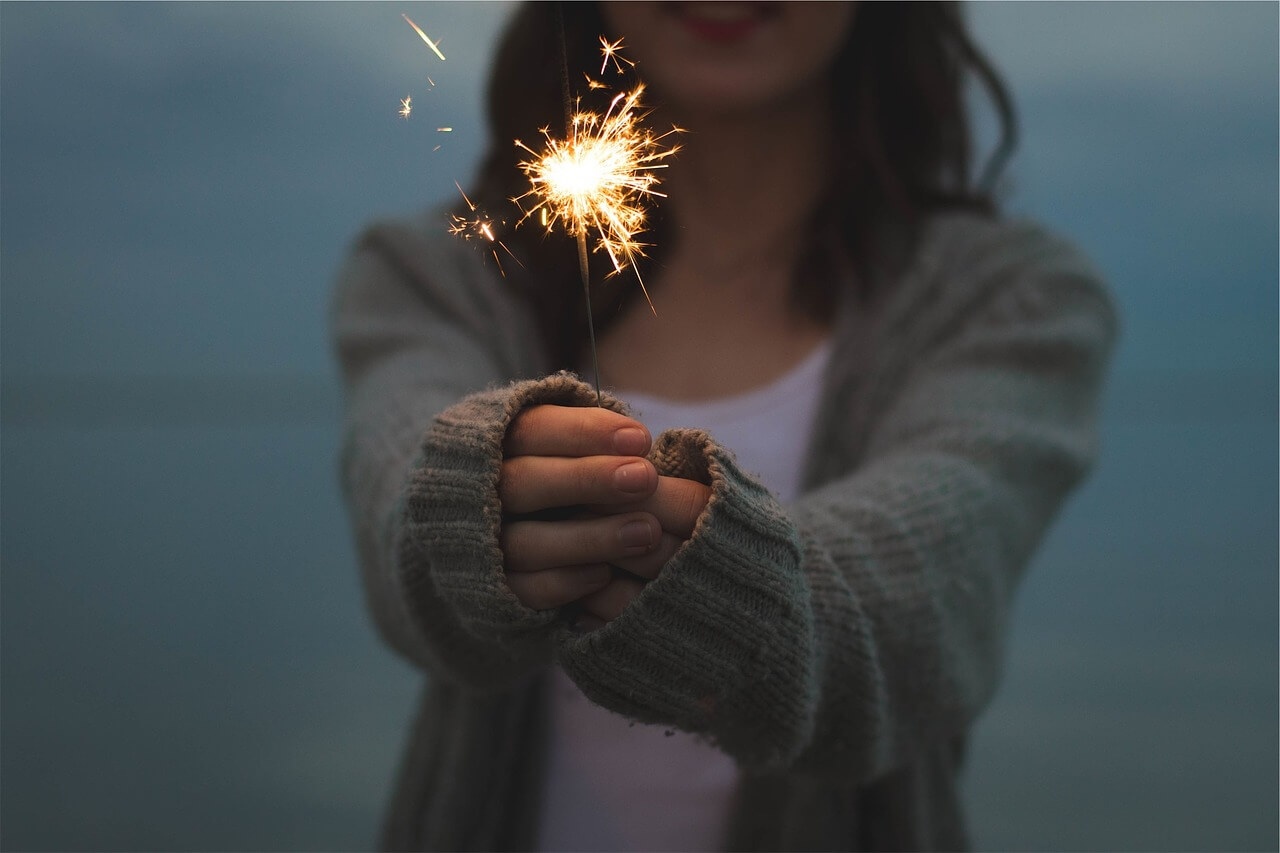 Winter holidays
New Year's Eve, first part
I woke up early after the New Year's Eve – at 8 am, although we slept quite late, that is, around 3:30 – with a crazy mood to write about this holiday day. Catalina still sleeps: "do not even talk to me" – he tells me at some point when he opens her eyes for a second. I do, I take her laptop in my arms and I get to work 🙂
But let's start with the beginning!
The first few New Year's Parties, when I was little, that I remember, I did them, of course, with my parents. Always at our home or at other's friends or relatives of them. My parents were both people who started from scratch, "from spoon and fork" as my mother likes to say, and who worked in Ceausescu's time as laborers, so they did not have any money. For this reason they preferred to make the New Year's Party this way – I do not remember to ever go to a restaurant. In fact, in Roman and in general everyone I knew was organizing New Year's Eve with  friends / relatives at the home of one of the participants.
After 1990, the tradition continued, although I started high school: we were having a new year together with friends at one of us. And by the way: I do not remember to have suffered for this reason 😛 It was my world!
New Year's Party at home with friends always meant both food and drink. As of Christmas, as it encompasses !!! That's what I saw around me. Of course, music at maximum volume and dance! My mom taught me to dance since I was a kid, but I think I felt the music and the rhythm anyway, so I was dancing hours and hours at New Year's Eve! 🙂 The parties were beautiful and most of the times I was with my girlfriend or there was a girl – whom I admired and whom I wanted as my girlfriend – whom I had fun with 😉
In many years it meant TV, especially before 89 and immediately after. We were watching various entertainment shows. Famous actors had countless scenes, jokes, stories … among them were dance shows, shows of all kinds. After 1989, the program there was something special compared to the years before when we had only TVR1 and TVR2 where there was a broadcast program: a few hours a day and on Sunday we were having cartoons about half an hour: our joy.
As for the cartoon, after 89 there was a new habit: on January 1 I was waking up and rushing to the refrigerator, put a large plate of boeuf salad, and then I opened the TV and stood all day looking at Tom & Jerry marathon on Cartoon Network. What a pleasure!! Friends and family were calling or hugging me, depending on where they were, and they were wishing me all the best: I am also Vasile (on first of January we celebrate St. Vasile). Tom & Jerry, who until 1989 was something like 12-15 minutes once a week, was now non-stop, ALL DAY !!! URAAAAAA !!!
Also after 89 there showed up firecrackers and fireworks: first, some smaller, then bigger and stronger. I remember that right after 89 we had some fun to throw with firecrackers in different places like the street, the block, the stores … 😐 People became scared, was cursing us (rightly 😀 ). Up to somewhere in high school I've always been playing with firecrackers. It was a continuation of the crackling game that we were provoking with the "doses", a kind of devices made up of a tractor spark plug with arc and nail, in which we put pin head of the matches and that we punched directly in our hand or if we were putting more, throwing them on the floor behind my kid's apartments building, Favorit. It had a very powerful effect and the echo was intense, so we had a lot of fun. Of course the neighbors were not very excited, but we did not really care about it then – we were rather having fun out of the hiding places when one went out to the window or the balcony to argue or swear 😆
These New Eve's Parties at home continued for a long time because that's how I used to be: why would I have given a lot of money to the restaurant to eat all night when normally I did not eat so much at night, plus I had so much food at home. I preferred to do them at home even after I finished my new house in January 2005.
But I do not remember when I first made a New Year's Eve at a bar / club … 🙁
"Baby, you are wonderful!" I whisper softly to Cătă who sleeps beside me with a faint smile on his face. She moves her eyes 2-3 times sleeping, without opening her eyelids. I go back to my story, she wants to sleep 🙂
… sometime, at some point, it happened. I still remember clearly the 2010/2011 New Year's Eve that I did with Bianca at Obertraun. I do not think there is another one rev at the restaurant which I would have liked. That's because, leaving aside the three dishes + dessert we had, after finishing with eating at 22:30, they started the music and many of the participants started dancing. A lot of alcohol, the Austrians who were excited about us and how we are dancing … kept everything alive more than they (the Austrians) do at the New Year's party – I mean, we ended up somewhere at 4 am.
And I also remember the New Year 2015/2016 in Italy – to my mother. I went with Cornelia happy that we had a different place to do New Year's Eve: in one vegetarian restaurant. 🙂 I was saying to myself: yes!!!, here's a nice thing, we can eat something good (read "healthy"), dance, spend with people the same. And the New Year's Eve came, we dressed and went to the restaurant. Around 8 in the evening began the "party" – and I put the quotes because …
… from the beginning I realized it was not what I thought: first people did not look vegetarian. Some were just fatheads, but others were really fat. Then, it was not really a place to dance, it was just the aisle between the tables. Finally, we installed ourselves at the table and they quickly began to serve. The first two to three dishes were really good and were welcome. From the fourth I said to Cornelia, "How much food do we get here?" But madness continued and I received 6 dishes in total. Even though I just tasted the last one, I still ate much more than I should have. And I came to end the New Year's Eve just after midnight, at about 00:30, without even having a dance – no one had such an attempt – and a stomach too full. : -x I was hoping to pay 65 euros on a New Year's Eve – that is, fun, dancing – something, not just on a continuous table for several hours. We have come to the conclusion that organizing is important even in a vegetarian restaurant: if the owners only think of how to sell more food, you can end up feeling frustrated. 🙁
The last 3 revelers were even more interesting, so we prepared a separate story for them. 😉
Dear fully,
Sebastian
January 1, 2019, Borovets