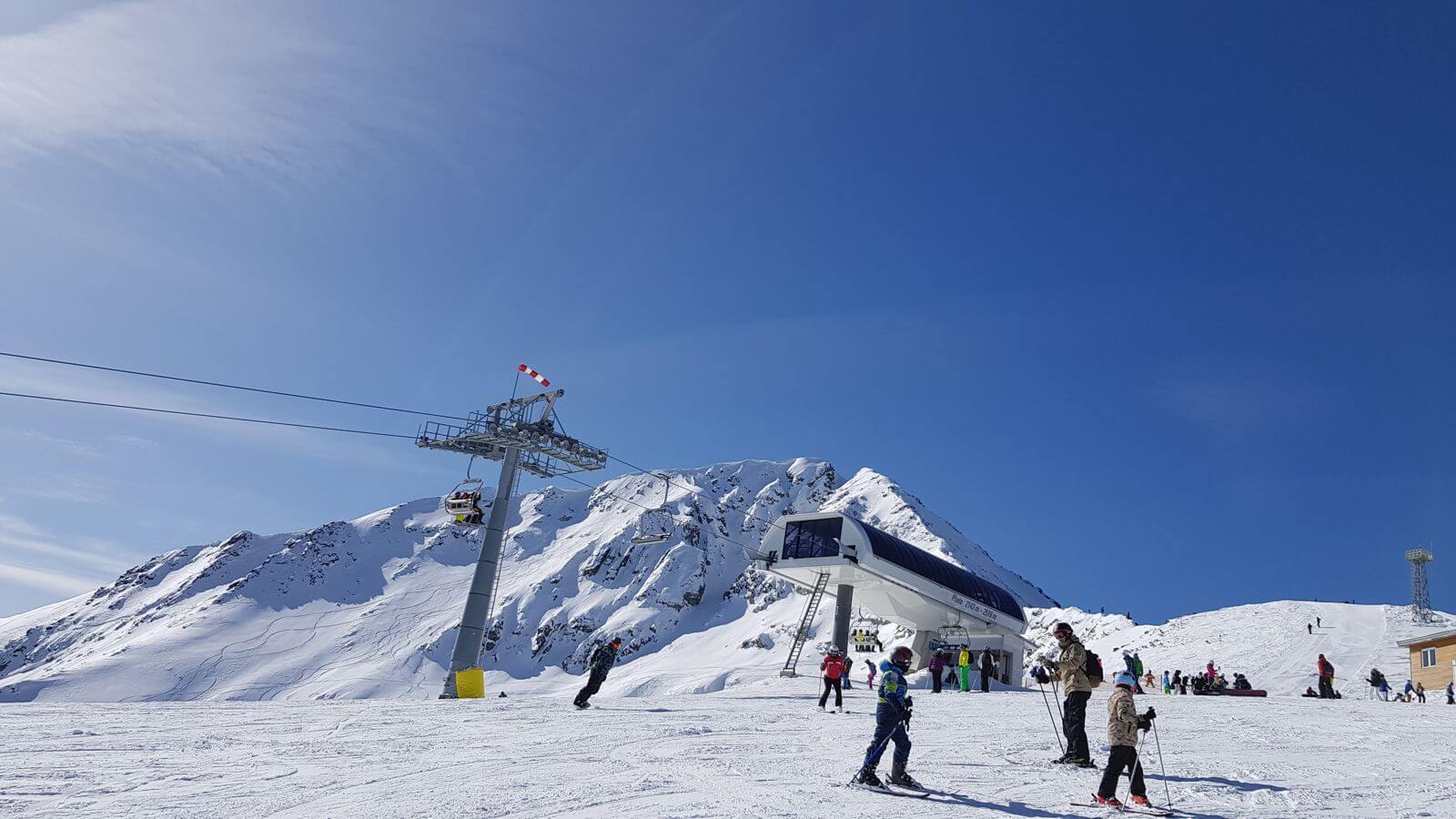 Skiing in Bansko
As usual, every winter skiing takes two sessions of 5-7 days outside Romania plus some short ones of a day or two inside. After the New Year's Eve week that I've wrote about here, I talked to Cătă to go to Austria: she had just learned to ski and it would have been nice to see the slopes there.
However, we made a calculation of time and money at the beginning of January and we came to the conclusion that this February we are going to Bansko in Bulgaria, not to Goseau in Austria. Costs went down about 50% and time to drive by 35%. Plus that the fatigue is much lower and it also allows us to work on the VIAȚA project: we want to launch it in March … 😎
So we took accommodation excited near the gondola (about 150 m) on the other side of the street parallel to the slope. Super positioning, we said. A large apartment, 60 m2, as we wanted. Knowing that Bulgarians generally don't have places where you can eat healthy (nothing found in Borovets …), we have a bad chance to find in Bansko. So we adopted the same strategy: we took with us some stuff to have for lunch like hummus, oriental lettuce, chia, etc. We left Saturday morning very early, to go through customs unhindered – that happened, we stood for 3-4 minutes – and I got there fast, around 10 o'clock we are at the aparthotel.
We parked the car in front of the hotel and went out for a walk: the apartment is not ready. In town, the weather is beautiful, there are several degrees over 0 even if it is mid-February. Nothing seems changed since 5 years ago when I was here for the first time. I remember that since then it was a problem in the morning with the gondola, to go up: it was then quite a queue. Now, at 11 o'clock when we go to the pedestrian zone, everything is ok. The whole pedestrian area is the same: the same shops, the same Bulgarian restaurants and, if I remind myself well, 2 or 3 new cafes. No place to eat healthy, vegetarian or vegan. Nothing!! Into the the network of vegan locations there are 3 restaurants, but they are also Bulgarian. What's the problem?! Well, there are many: everything is made with refined sunflower oil, salt is iodized, bread is white or the best "homemade" – that is, all unhealthy. All the principles I speak of are mentioned here.
Yeah. We were inspire not to rely on eating in the city. An exception is the Subway where we can get a sandwich with falafel and whole wheat flour bread.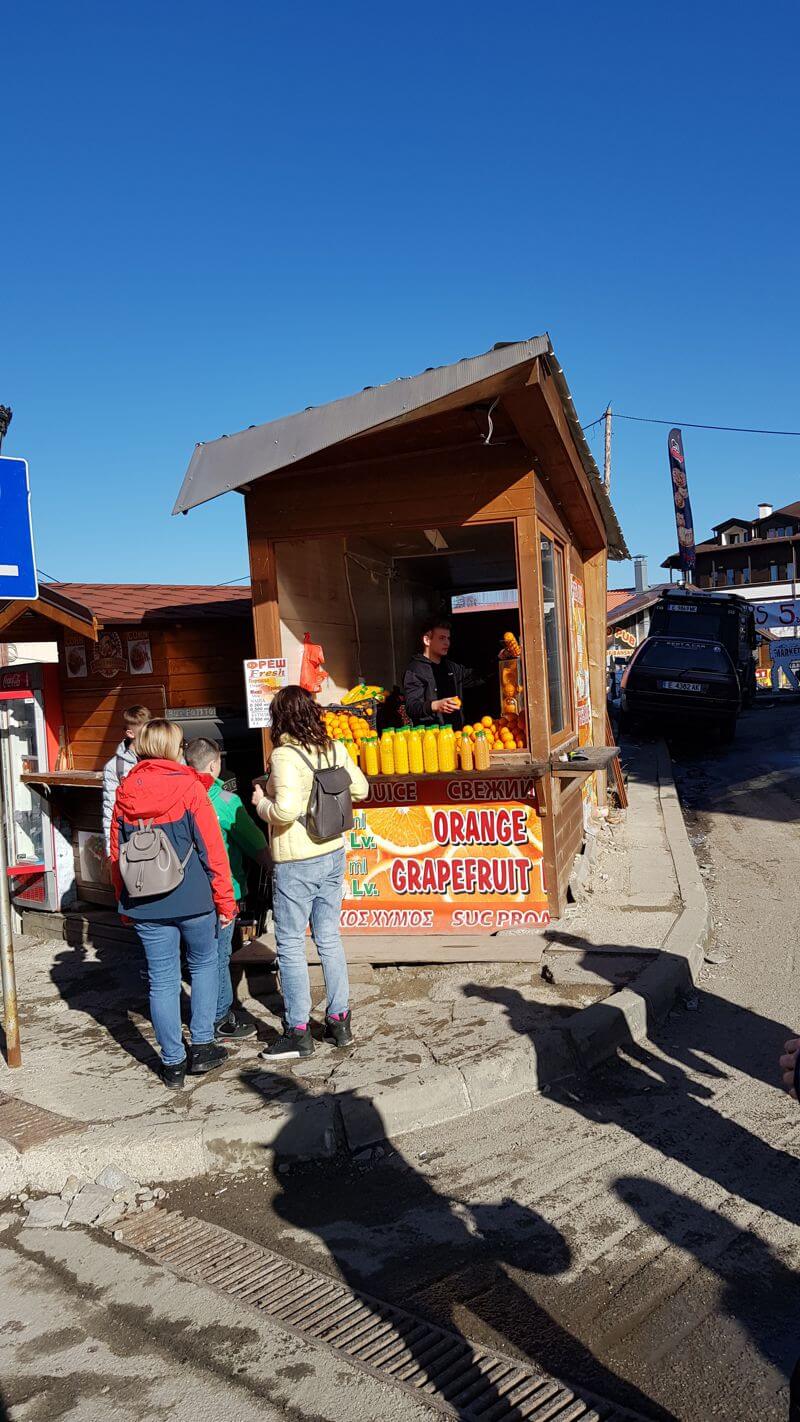 Also next to him is a stall where they make fresh oranges and grapefruit or mixed.
Let me continue with the hard side: the next morning, skiing! That's why I came: D The gondola program is 8:30-17:00, which sounds great.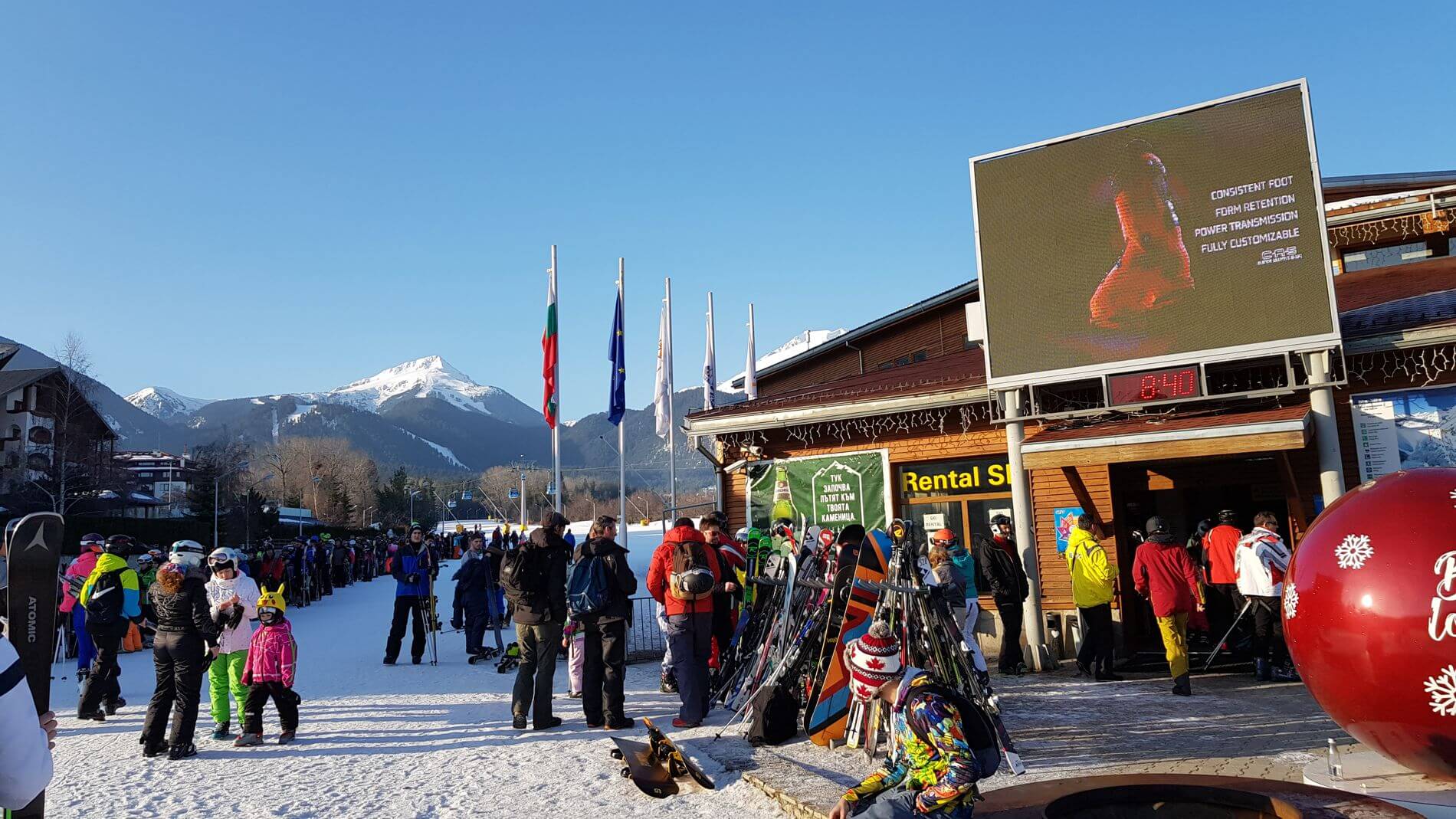 However, given that the slopes are good in the morning, we wake up and get out, as usual, at 8:45. What a mistake!! There is a huge queue at the gondola. Wait! Nay. THERE ARE TWO!!! Two Entries with Two THINGS IMENSE !! Really? : Roll:
We are in a queue for the idea that this is it – we are going up in an hour in the gondola. Well … no 🙁 After a first half hour I did not go too far at all. That's crazy! I get after sometime that no, there are not just two tails !!: cry:: cry:: cry: Yes, there is one more entry: fast lane. Pfff!!!! So two queues in which a large number of people, I estimate 400-500 in total, are waiting to get in the gondola and between them, a VIP entrance, in which non-stop people come: trainers, ski schools, tourists from few well-known hotels, which go directly into the gondola lift in no more than 10 minutes.
Dear, after one hour and 45 minutes I climbed into the gondola. What am I supposed to say? I've never been anywhere, in a queue like this. Perhaps in the time of Ceausescu … but I do not remember much since then – I was only 12 years old in 89.
We got up to almost 11. What else to say … A lot of lost time. The slopes are nice, already a little damaged, many people here but not exaggerated. Beautiful! 🙂 We enjoy the mountain, the fresh air, the sun and the ski. : Twisted:
For the next day we make a strategy: we're going to 8:15. Hehehe! The same tails !! : roll:: evil: I look at Fluturas: "Let's go, we come from 12:30. We can not stand in such a queue once again." So we return to the apartment, we work a little, we make love 😎 and 12:00 … well, at 12:00 we decide to give up everything: we both feel a little tired after the first day. We stay to work at VIAȚA, take a walk in the afternoon, and get the ski passes for the next two days (more than that, you have no advantage) and we are getting courage for the third day: lol:
The third day, Tuesday morning, at 8:00, we go to the gondola. NO!! That's not possible!! 😯 At 8:10 we are there and tails are almost as big !! However, surprise: the gondola already works and takes up the skiers. This time I'm determined not to lose 2 hours in queue: I'm going to check the taxi. Yes, everything is a joke in Bansko in the morning, at the gondola. Clear! That's right: at the taxi is a queue of about 20 people and no taxis. The last one is leaving. At minibuses, a much bigger queue. I feel like I've been on another planet. I have never seen anything like this anywhere, not even in Romania at Poiana Brașov, on January 24th (National holiday) 🙂 Finally, things seem to go easier and, having no other solution, we are still waiting in the queue. This is just an hour and ten minutes.
There is another way to go by car, but that means risking to lose the parking in front of the hotel. Given that the gondola leaves earlier than 8:10, Wednesday we go to 7:30. If it's not good … 8-Oh
7:37: the row is already consistent: D The gondola is working but not with us… yet, from the two queues. A tall guy sticks together in front of us. I draw his attention to which he tells me he was behind me and that "I'm slow". Bulgarian (I do not think a stranger would have been so tough). Behind him, his girlfriend … or whatever she is. No one else says anything 🙁 Yeah … it seems like he thinks on the principle "that he can".
7:40: the doors 😯 open and the row slowly enters the building.
8:10: we're in the cabin. Pfff … it's been 33 minutes. For tomorrow we decided to raise the level of fun: at 7:15 we go to the gondola;) And on Friday, to do this too, we go by car. 🙂 I think it's a good idea considering the start of the skiing competition FIS Ski World Cup 2019.
8:34: we reached the base and we are already climbing the 2529-meter chair, the tip of the slopes! 🙂 🙂 🙂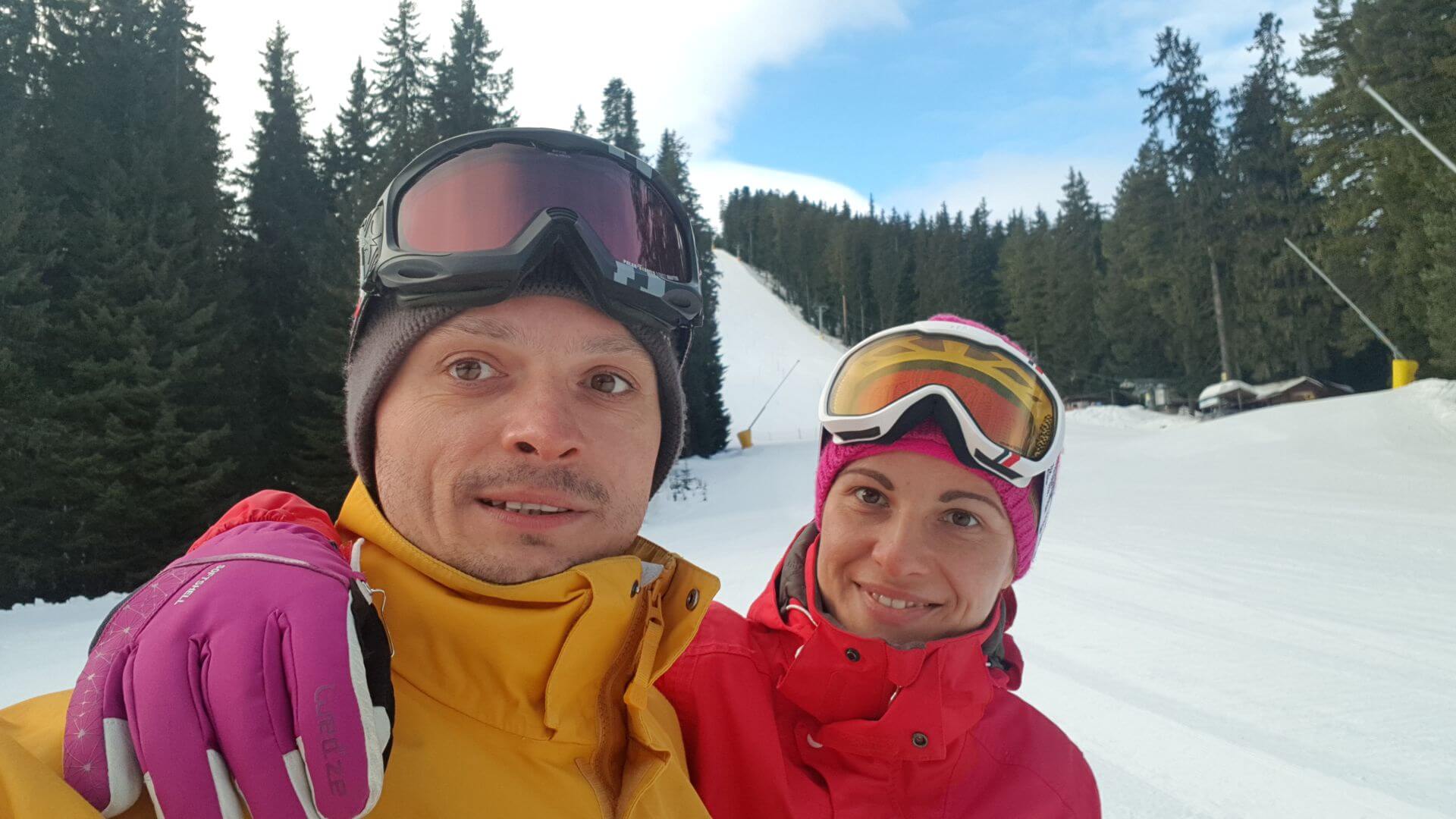 Yeah … it was worth all the fun: until about 10:30 the slopes, made impeccable, were also free. I did 4-5 sensational red slopes rides: I feel like I really skied at the end !! 🙂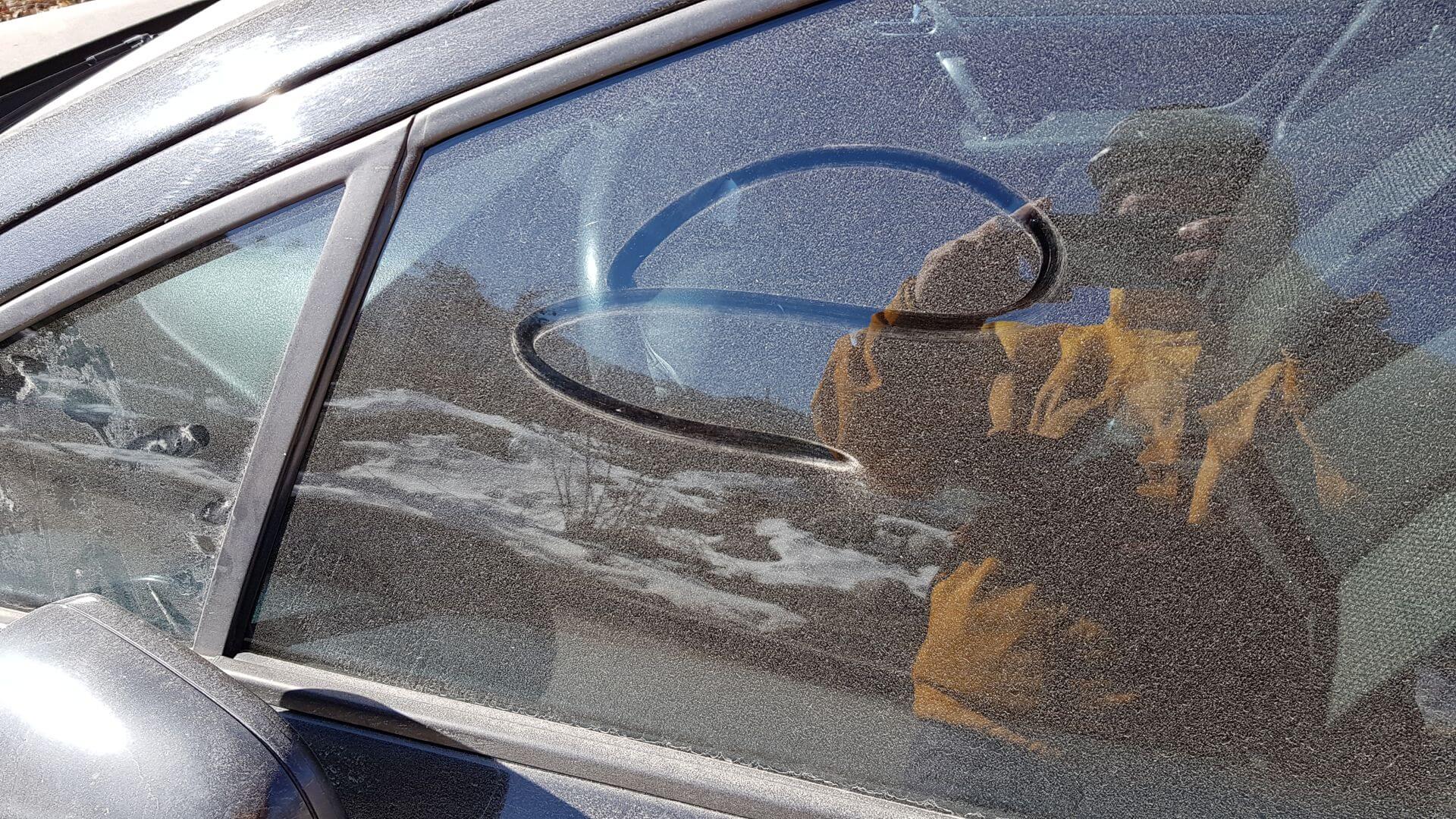 Another observation: after seven days, the car looks like it was parked in the desert … What to say, the whole city inspires a dusty atmosphere.
So skiing in Bansko is a small adventure. You pay less, but… you stand in a long line.
As a conclusion … I do not think we'll get to Bansko too soon. It does not make sense … If it's to be Bulgaria, Borovets is more ok: smaller, a resort – not a small town, more chic.
And yet, if we do, we we organize a little differently. 😉
Dear fully,
Sebastian
22 February 2019, Bansko